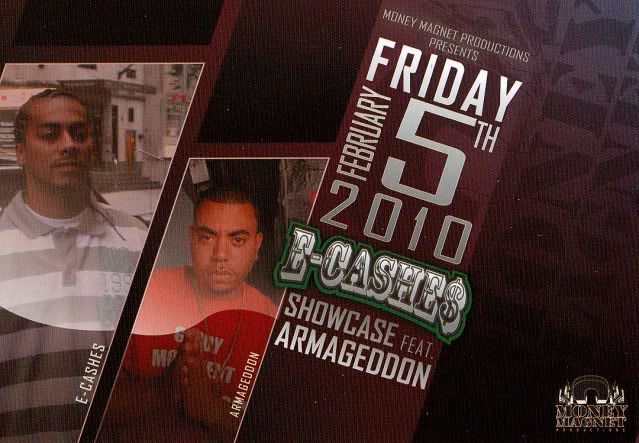 I am directing a music video for a new & upcoming artist from the LES (Lower East Side) NYC -
E-Cashe$ of Money Magnet Productions. http://moneymagnetproductions.net/
The track is entitled "New Trend" & features original Terror Squad veteran & BX native Armageddon...
E-Cashe$ will be performing a showcase (4 to 6 songs) & Armageddon will appear to close out the show for the final track in which he is featured.
We will be shooting the entire concert & will close the show out with the new single "New Trend".
The footage of the concert will be used for the new music video for this track.
The location:
St. Patrick's Youth Center
268 Mulberry St btw Prince & Houston (in Soho)
Doors open @ 4pm to the public - show will run to 6pm
Entry is FREE
Come through & enjoy the show & support Hip Hop in NYC..!
Special Guest DJ: DJ Brass Knuckles (aka SOE) will be spinning an opening throwback set to start off the event so be sure to arrive @ 4pm & enjoy this Hip Hop legend in action...
Thanks,
Ray